Ayodhya (Uttar Pradesh) – Shila Ram Mandir Construction Trust has been handed over to Shila Ram Temple Construction Trust, which was brought from Nepal's Kaligandaki River for the construction of Lord Ram's statue at Ram Janmabhoomi in Ayodhya.
During a ceremony in Ayodhya on Thursday, Ramatapeshwar Das, Mahant of Janaki Temple in Janakpur, handed over the stone to Champat Rai, General Secretary of Ram Janmabhoomi Temple Construction Trust. Dutiful puja recitation and mantrocharan were performed during the ceremony. The stone handover ceremony was attended by hundreds of people from Nepal including former Deputy Prime Minister and Home Minister Bimalendra Nidhi.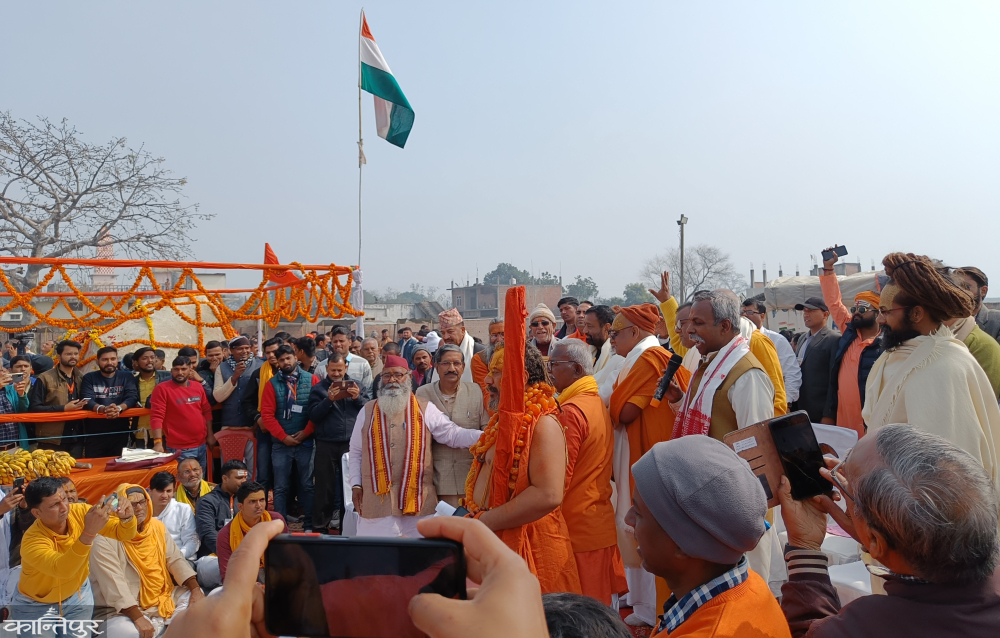 A grand Ram temple is being built in Ayodhya, India, the birthplace of Ram. The stone was brought from the Kaligandaki river for the construction of the idol of Rama to be placed in the temple. The rock of Kaligandaki river was chosen because Shaligram stone is found. From the excavation of the stone from the Kaligandaki river in Myagdi, while transporting it to Ayodhya, thousands of devotees worshiped the stone considering it as the form of Rama.