While analyzing the relationship between Nepal and America, many analysts of foreign affairs never miss discussing China.
According to them, Nepal is geopolitically important because it is surrounded by two powerful countries, China and India, and has a border with China's sensitive Tibetan Plateau.
As the competition between China and America has been increasing in recent years, there have been comments that it has even reached Nepal.
In this way, in recent months, one after another high-level visits from the US side have been taking place in Nepal. US Deputy Secretary of State for Political Affairs Victoria Nuland, who held various important positions during the tenure of three US presidents, Biden, Obama and Bush, has arrived in Kathmandu on a two-day visit.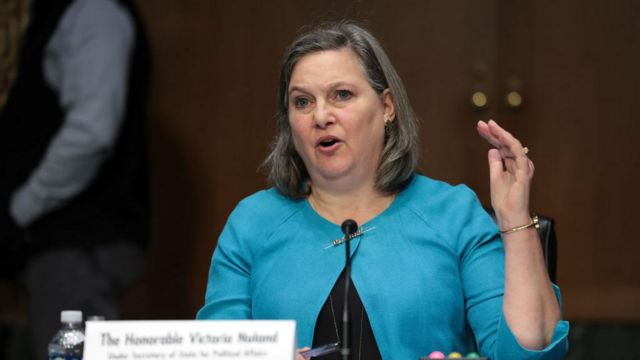 Officials of both countries have been saying that such visits are a diplomatic exchange that will further strengthen the mutual relationship, saying that 75 years of the establishment of diplomatic relations between Nepal and the United States have been completed in 2022.
Last year, the Parliament of Nepal approved the US Millennium Challenge Agreement (MCC) worth about 60 billion rupees after a long dispute.
But a few months later, Nepal was separated from the American security program called State Partnership Program (SPP).
At both times, Beijing's concerns were expressed publicly.
"Reducing China's influence is a major policy priority"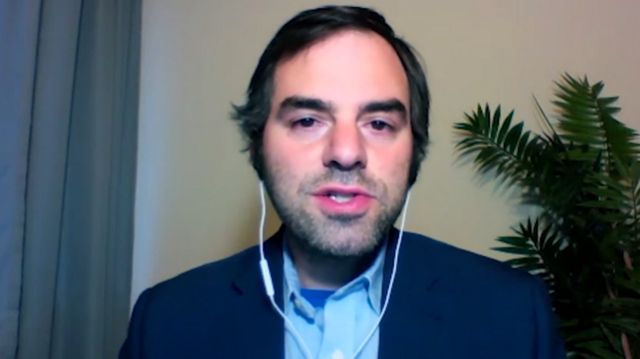 Michael Kugelman, director of the South Asia Institute of the Wilson Center, a Washington DC-based think tank, said that as the competition between the US and China continues to intensify, Washington's foreign policy is increasingly viewed from a Chinese perspective, and the same applies to South Asia policy as well.
In an email conversation with BBC News Nepali, he said, "For America, Nepal is one of those countries where Chinese influence and investment has been increasing in recent years. U.S. officials are eager to push back against growing Chinese influence in Nepal while deepening diplomatic ties between the U.S. and Kathmandu."
He added, "What the Americans are expecting is that India can also play a greater role in reducing Chinese influence in Nepal, a country where it has traditionally had more influence."
What interest about Nepal's internal politics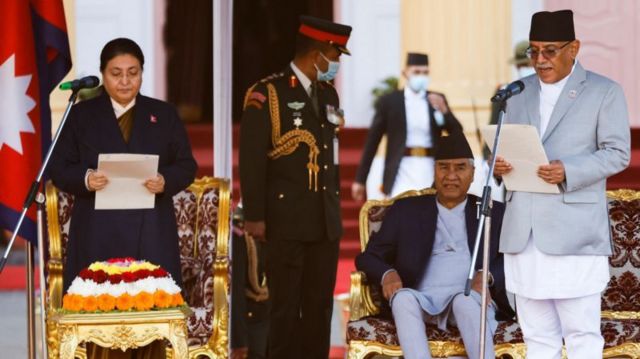 Kugelman believes that challenging China in Nepal and pushing back its growing influence is a high policy priority for Washington.
He said, "It is not only because of the increasing influence of Beijing in Nepal that it has become important to Washington. This is also due to the recent domestic political developments in Nepal that could benefit Beijing."
"It includes former rebel leader Prachanda becoming the prime minister and several left-wing parties coming together. Beijing itself wanted to help unify the leftist parties in Nepal and apparently it has succeeded."
He adds, "This is a matter of concern for both the US and India."
"Strategy to challenge the Chinese project"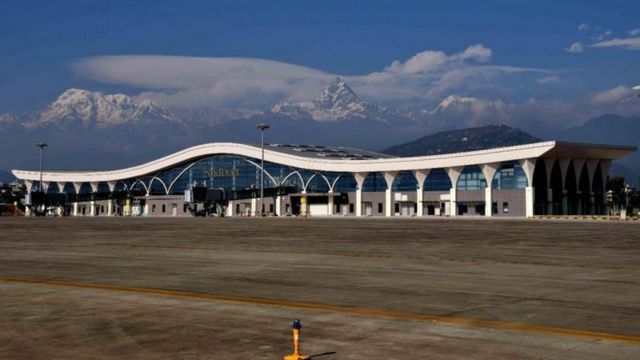 Kugelman also commented that the US can invest more in Nepal in the future, given the grant to Nepal under the Millennium Challenge Agreement.
He further said, "A major objective for Washington is to ensure that Nepal does not lean too much towards Beijing. Finally, years later, after Nepal ratified the MCC infrastructure agreement, Washington considers Kathmandu a part of its Indo-Pacific policy."
He added, "US officials expect the MCC projects to challenge the projects China is currently pursuing and plans to expand in the future."
"Such projects could pave the way for more U.S. investment in the future and possibly secure more U.S. investment through the International Development Finance Corporation, a component of U.S. Indo-Pacific policy that challenges Beijing's BRI project."
American Perspectives on Tibet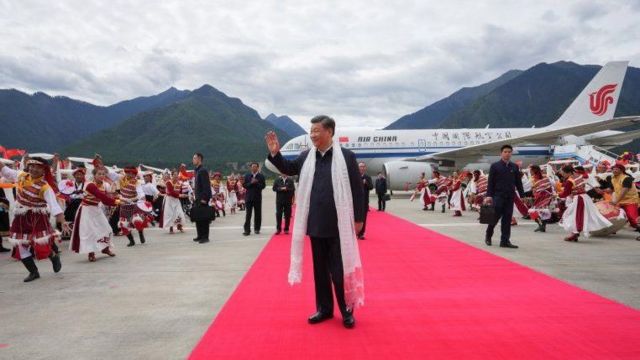 Sanjay Upadhyay, the author of the book 'Backfire in Nepal: How India Lost the Plot to China', notes that the US interest in Nepal continues despite its border with Tibet and many Tibetan refugees living in Nepal.
"I think when it comes time to choose a successor to the Tibetan leader, the Dalai Lama, that will be a great opportunity for the Americans," he said. They can show their role by keeping Nepal friendly. As if the successor is selected in the traditional way, it will take four to five years."
He added, "If China can be entangled in that issue in four to five years, it can be understood that they cannot put pressure on other issues such as Taiwan." Nepal is a fertile land even if it is pinched for that."
In the 1960s, the United States supported the Tibetan Khampa Rebellion and is implementing special laws that promise to protect the human rights and culture of Tibetan communities around the world.
Has China teased America about Nepal?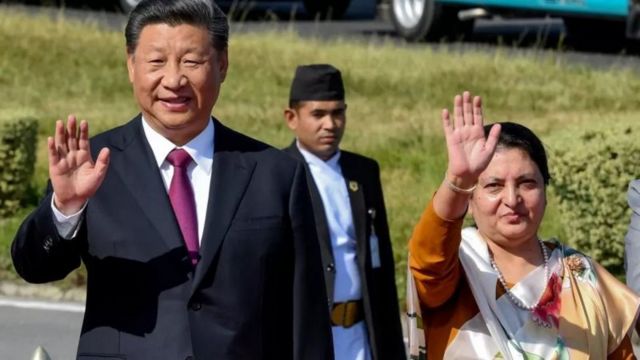 Upadhyay believes that the US has been a bit more active in Nepal recently due to the impasse in the parliamentary approval of the MCC and the unity of the left-wing parties.
He said, "During the time of President Obama, there was a policy called Asia Pivot. Since then, they have taken it to mean that China has started to give aid to the Third World and take the Three into its alliance. They were also worried that such countries could follow the Chinese pattern."
He added, "In Nepal, Maoist and UML came together to form the government of Prachanda majority." At that time, they were also surprised that there was a Chinese hand in it. Later the Chinese President visited Nepal. Perhaps there is a perception that there are Chinese who can seriously challenge in every sector."
Apart from the MCC worth about 60 billion rupees, the United States through its aid agency USAD has committed to carry out a project worth about 80 billion rupees for five years from 2022.
In the five years from 2015 to 2020, Beijing has provided nearly 50 billion rupees with grants and loans to Nepal and is currently investing in projects such as energy and communication networks.
America imposed that gun on Nepal
Nepal and the United States established formal diplomatic relations in 1947.
According to Upadhyay, the United States made an important contribution by establishing relations with Nepal during the Rana regime.
He said, "Based on the establishment of that diplomatic relationship, our sovereignty has also been guaranteed in a way."
He said that even during the polarization of the Cold War, the US attached importance to the relationship with Nepal, and said that US President Reagan had publicly supported it.
Referring to the official visit of King Birendra to the US in 1983, he added, "At that time, the American president not only said that we fully support the peace zone proposal put forward by the king of Nepal, but he expressed his opinion that we hope that India will also support it."
The US president said at that time that "we consider Nepal as a neighbor on the other side of the world".
During the 10-year armed conflict in Nepal, the United States, which officially supported the "fight against terrorism", increased its aid to the army.
Amidst the uncomfortable situation that arose after New Delhi reacted coldly to the constitution issued by the Constituent Assembly of Nepal in 2015, Washington welcomed the document as a corner stone.
After the obstruction at the Indian border crossing, Nepal signed a transit agreement with China, and after that, Beijing has been involved in many areas, including airport construction and railway feasibility studies. Courtesy of the BBC